"Listening to 'Town Without Soul' for the first time is like meeting someone who you instantly feel like you've known your whole life. It's warm, inviting, and most importantly interesting...their sound is a great marriage of all of the best parts of American roots music."
 Clayton Edwards, Slickster Magazine (January, 2022)
"There's an audacity to the way Fred Wickham inhabits every foolish breath of "That One Thing" and a seasoned knowingness to the warm quaver he uses to rally the room on "One for the Road." The first of the album's deepest gut punches, "Progress," calls to mind John Prine, heartbreakingly insisting we believe there's hope in momentary forgetfulness and the ability to hold it together at the sound of children playing."
Danny Alexander, Take 'Em As They Come, (January, 2022)
"With 'Town Without Soul', the Fred Wickham Caravan pumps out posh, polished music rippling with yummy leitmotifs and superb vocals... a distinctive Midwestern sound at once delicious and tough."
Randall Radic,  Pop Off (December, 2021)
"exquisite Americana...not to be missed."
Cis van Looy, Written in Music (January, 2022)
"'Town Without Soul' is a totally rewarding listen."
Rob Dickens, Listening Through the Lens (January, 2022)
 "'Town Without Soul' is permeated with his lighthearted folk authenticity – it oozes from his raw, poetic lines, unadulterated singing, and the signature for the genre slide guitars that sound like a summer childhood memory."
Peter Petrov, Living Life Fearless (January, 2022)
"Basically, on 'Town Without Soul 'we got everything any roots/Americana connoisseur could wish for – based on The Band and Commander Cody at their best, they throw in traces of everybody from Johnny Cash/Bob Dylan Nashville Skyline combination to soul roots legends like Delbert McClinton and Dan Penn with ease and aplomb making it all sound as something their own and personal."
Ljubinko Zivkovic, Spill Magazine (January, 2022)
"Plenty to admire from an experienced musician with views on affairs of the heart and a range of influences." 
 Gordon Sharpe, Americana UK (January, 2022)
"

Mariosa Delta is a great record, part document, part tragedy, all heartbreak, the album examines pain and suffering in relationships, especially the self-inflicted kind."
"

Reminiscent of the rambling of folk and country legends like Dylan and Cash"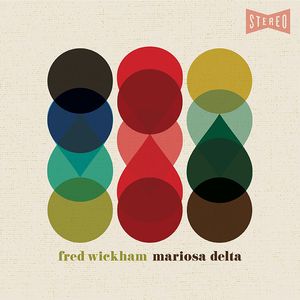 Lust For Life Magazine (Netherlands)